Veronica Cline Barton
Veronica's #WritersDiary: Book Club Reads; How Would Your Book(s) Stack Up?
"Books are something social - a writer speaking to a reader - so I think making the reading of a book the center of a social event, the meeting of a book club, is a brilliant idea."
Yann Martel
It's always been on my writer wish list to have one of my books selected as a book club read. 😍📚 Recently, I've been looking at some of the suggested book club, topic questions I've found from searches on the web.
The thought of a group of complete strangers reading a book of mine and dissecting the good, bad, and the ugly as they clink their wine glasses sounds like a fun evening...Right?
😁🍷
Oprah, Reese Witherspoon, and many other others (including a royal, Queen Camilla) have all jumped on the VIP book club/reading bandwagon. Books have been catapulted to fame if selected. It's a fantasy thrill I'd love to experience, LOL! How 'bout you?
Truth be told, I'd be tickled pink if one of my books would be picked up by a local reading group gathering in the comfort of their homes (I assume these are back on after the pandemic--the social comradery is a big part of belonging to a club IMHO). Assuming this might happen one day, I've been pondering the answers/reactions to a few of the questions I've searched, assuming the role of a reader of one of my stories.
So, I took the plunge. Below are three book club Q's with my little gray cell A's. (I would have answered more, but I am in the midst of writing book 8!) #WritersLife
The book I've selected for this reader experiment is Book 1 in my cozy mystery series, The Crown for Castlewood Manor (Hey, if readers like that one, there are 6 (soon to be 7 in early 2023) other stories to read!). #ShamelessSelfPromo
I've selected questions from a cozy mystery book club list. There are loads of lists for other genres to be had with a little searching--I'm sure you'll find some that may be more appropriate for your tales. Amazing, that internet! Let's get started:
Q1. What was the cozy trope or tropes? How well did the author integrate the trope into the story?
This book adopts the trope of a young American woman who experiences a major life change that catapults her to another (extremely luxurious) British world of mystery and intrigue.
Her amateur sleuthing skills blossom as she tours stately manor houses in the English countryside; attends glamorous, quintessential, English events (afternoon tea (we get a glimpse of Gemma's appetite), a fox hunt, a royal gala); faces many dangers as the clues unfold (thank goodness tiaras can deflect bullets); has a group of supporting family and friends; and in the end, exposes the fiendish ne'er-do-wells and doers of mur-dah most foul. There're a few surprises that set the scene for the next story, too, as the estate chosen for the Castlewood Manor set location contest is announced. Personally, I was hooked! 🎬👠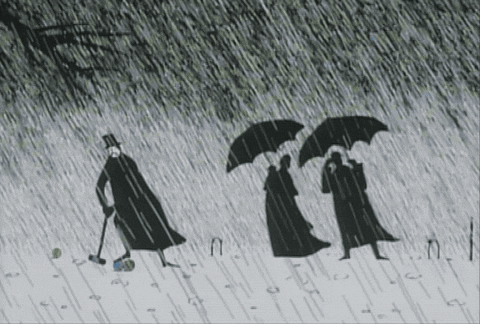 Q2. If there was a paranormal element to the story, how was it used? Was it a metaphor for something else?
The ghost of the first American who inhabited Cherrywood Hall seems to still be roaming about. The ancestral aunt makes her opinions known via logs shifting in the fireplace and the writings in her diaries to MC Gemma and friends, helping them find clues and solve the mysteries. Is Auntie Pippa real? Or, are the minds playing tricks? The author leaves it up to you to decide.
The spirit of Aunt Pippa is also metaphoric, IMHO. Gemma and Evan are a modern reincarnation of the American and British Lancaster families uniting once again. The cousins make a great sleuthing team along with the dashing, estate manager, Kyle, who happens to catch Gemma's romantic eye. A meddling mama and caring aunt lend their support (and numerous opinions). I think the 'spirit' wanted her family together again under the roof of her beloved Cherrywood Hall. Gemma and her Aunt Pippa have a lot in common methinks. 💖👑
Q3. What three words would you use to best describe this book?
I think the Kirkus Review (Now, talk about a tense review/analysis experience for authors everywhere...) for The Crown for Castlewood Manor summed it up quite nicely:
'Vivid-and-Entertaining' 💖👑 BTW...I think it would be a splendid, book club read...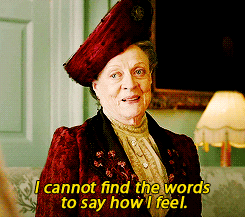 Do you belong to a book club or have you thought of starting one? Authors, what would your answers be with your books? I'd love to hear your thoughts and experiences. Happy reading, it's Wednesday, time for #DearDiary:
#Halloween is coming... a look back at The Haunted Series collections!
Born at the start of the pandemic in 2020, Bibiana Krall and I are thrilled to be celebrating three years of spooktacular tales as the countdown to #Halloween begins. We're proud to have channeled our fear and trepidation of world-events-gone-wild into an award-winning, collection of stories we're extremely proud of. Today, I thought I'd share the posts from 2020, 2021, and 2022 featuring Hearth Fires, Tangled Webs, and Wicked Mist. My, how far we've come...what's in store for 2023? The spirits are deciding... #BOO 🎃
Hearth Fires
Veronica's #WritersDiary, Extra! Extra! By the Pricking of My Thumbs... (veronicaclinebarton.com)
Tangled Webs
Veronica's #WritersDiary; It's a TANGLED WEBS Countdown to #LaborDay! (veronicaclinebarton.com)
Wicked Mist
Veronica's #WritersDiary: Wicked Mist Is Here! (veronicaclinebarton.com)
Pssst...Bibiana and I are in a live, author chat this week with Mark Schultz on his Wordrefiner website! Drop in and take a gander at the lively Q&A--great writer's life discussions and a spooky good time talking all things Wicked Mist! 💀🌹
Wicked Mist (The Haunted Book 3) by Bibiana Krall and Veronica Cline Barton - Word Refiner
A Thanksgiving whodunnit this week from the writers of Twitter...
Author Amy Reade, Fowl Play, A Juniper Junction Holiday Mystery, 5 ⭐
It's Thanksgiving week in Juniper Junction and jewelry store owner, Lilly Carlsen is getting ready for the holiday shopping season to begin. This year, she's also hosting Thanksgiving dinner for her family and friends. As the countdown to turkey day grows shorter, her list of guests gets longer with the addition of new neighbors, an herbalist shop owner, and a real estate maven who's taken on the listing for Lilly's mother's home. As the group gathers on the big day, not everything goes to plan, bringing a few, at times tense, laugh-out-loud moments to be enjoyed.
The shocking death of one of the guests brings Lilly and her Thanksgiving company under scrutiny from the law. Lilly is determined to clear her name, but will her sleuthing put her in the path of a killer? Family drama is taking its toll too, as Lilly deals with her mother's decline from dementia and her daughter's pregnant, angst-filled friend who is living with them. Her romance with Hassan is heating up, will their future take a serious turn?
Author Reade once again weaves an intriguing whodunnit that will keep you guessing. I thoroughly enjoy this holiday mystery series and this tale does not disappoint. This is a great read for the holiday season--sit back and enjoy the cozy perils and warm, delights of Fowl Play! A highly recommended read!
Next up in the reading queue:
It's all about the gowns... 👀💋👠
I've taken the liberty and used these pictures of character Kate Beckett's doomed wedding dress in the Castle TV series 👆 and Blake Lively's gown from the 2022 Met Gala 👈 courtesy of photos on Twitter. They're also stored in my writing inspiration folder on the Pinterest platform, Set the Scene.
In book 8 that I'm currently writing, Murder on the Runway: Fashion Week at Castlewood Manor, Gemma and her cozy glam gals will be puttin' on the ritz at the London Fashion Week runway shows and Masquerade Gala in the story. These 2 gowns are absolute favs of mine and I'm so going to feature my version of them in this cozy tale. One will be worn by Gemma, and one by her glamorous mama, Jillian. Who will wear which one? You'll have to read the book to find out... #DunDunDun #Feb2023
Welcome to my world. Enjoy the rest of your week and weekend friends!
Crowns and Kisses,
Veronica
P.S. Special thoughts and memories this past week+ on the passing of Dame Angela Lansbury, a multi-talented actress whose film, theater, and television works inspired and entertained so many of us for decades. Of course, as a cozy mystery writer, I will fondly remember her as the cozy writer from Cabot Cove, J.B. Fletcher in Murder She Wrote. I think I've watched every episode now a few times, LOL. Rest well, 'Jessica'. xo 💖👑